The Jones|Muratore Team
Anthony Muratore and Wendy Jones are native New Yorkers and die hard Brooklynites. Anthony born and raised in Brooklyn, Wendy born Harlem then relocating to Brooklyn after college are both lucky enough to call Downtown Brooklyn their home.
Their love for the city, Brooklyn and real estate has brought them together after years of experience in the retail and hospitality industries. Over the past 6 years they have created and built a unique service style in the real estate industry whether working with buyers, sellers or those just in need of advice. Wendy and Anthony enjoy working with their clients, and think of every real estate event in the city they call home as one that impacts them directly. They work day and night just to make sure they can find the right answer, and a solution to the many challenges faced by their clients. Wendy and Anthony and their team are a full concierge service, a one-stop, go-to real estate resource to find customized guidance. Their specialized team members consult, offer advice and suggestions on what best to do with your home, be it renovation, improvement, a sale, a rental - or no transaction at all - since over the years, they have found that buying or selling may not always be in the best interest of their clients.
With a proven track record of outstanding service, Wendy and Anthony engage with clients 100% and offer assistance in a wide range of areas. They work with a network of professionals, built over the years, with access to quality attorneys, lenders, accountants, contractors, plumbers, electricians, painters, movers, senior moving specialists, antique, book and art appraisers and more.
They welcome a challenge and do the utmost to find a solution and ensure a positive experience for all involved - because the Jones|Muratore team believes that although selling and buying a home is serious business, it should also be a pleasant time filled with a sense of achievement and jubilation.
Wendy and Anthony, the JM Team. Reliable specialists. Dedicated partners.
Show more
Team Leaders
Wendy Jones is a native New Yorker by birth and a Brooklynite by choice. Brooklyn became her post-college home because she found the borough a nurturing, vibrant and exciting place to live.

Prior to joining Ideal Properties Group, Wendy successfully implemented sales and marketing strategies for a number of organizations in the private sector. These skills have proven invaluable in her real estate career, particularly when assisting those new to the area interested in buying, selling or renting for the first time.

Invariably approachable, and greatly accomplished in the art of carrying transactions through their full life cycle with ease, Wendy is a results-driven real estate professional who delights in making a personal commitment to her clients. All the while keeping her clients' best interest at the forefront, Wendy has developed a compelling ability to identify the right fit and to produce a stress-free, successful transaction.

A resident of Downtown Brooklyn for most of her adult life, Wendy enjoys participating in the breadth of cultural events offered in the borough in her spare time. She takes profound pleasure in living in Brooklyn, and enjoys dance and music performances, visual arts, and the beauty of the borough's many parks.
Show more
Born and raised in the borough, a lover of culture and a true foodie, Anthony is the epitome of a true Brooklynite. After spending well over 15 years in Manhattan, Anthony returned to his roots and settled in Brooklyn Heights. When asked why he came back, Anthony is quick to confide that it's all about the energy, the style, the unmistakably charming grit that one can only find in Brooklyn.

Whether working with buyers, sellers, or investors, Anthony finds his skills excel at the management of the process of a real estate transaction. Organizational skills developed in corporate management roles, along with patience, empathy, and attention to detail provide a foundation that Anthony brings to transactions to ensure they are executed in an honest, clearly defined, friendly, and professional manner.

When not working with his clients, Anthony can be found roaming different neighborhoods looking for quaint spots and hidden Brooklyn hangouts known only to those who have lived here.
Show more
Team Members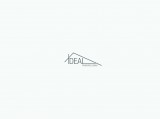 Agata is a Brooklyn native whose love of New York is unmeasured. She's lived in various parts of the city, from bustling Brooklyn to suburban Staten Island, embracing the cultural melting pot that makes this city a true gem. Agata's love of working directly with people and providing them with compassion and incomparable care stems from her early work experiences as a teacher of early childhood and special education, where she continuously put her students first. After receiving her Master's degree from Columbia University, Agata chose to transfer her passions to real estate, where she could provide her clients with the same genuine patience and understanding she had for her students. Professionalism and knowledge are characteristics she never falls short of, you'll find Agata to be an absolute joy to work with as you browse through the plethora of impeccable homes this city has to offer. Give her a call today, she'll be delighted to hear from you!
Show more
Testimonials
Wendy and Anthony, Thank you for the thoughtful gift of champagne and all of your help. We enjoyed raising a toast on the 4th floor after the marathon closing. Your persistence and acumen made the impending combination possible. Regards, Dennis
We were a little nervous about selling our apartment during the slow winter months, but Anthony and Wendy provided us sage advice, a sound strategy, beautiful marketing materials, and honest, forthright guidance. They are diligent, professional, friendly and above board. We could not have been more satisfied with their handling of our sale, and cannot recommend them highly enough.
Anthony was extremely helpful in the selling of our coop apartment. He made the process as stress free as possible. I commend Anthony for his professionalism from the initial listing through the closing. He ensured all the paperwork was in order and communicated with all parties involved keeping us informed at every step. It was a pleasure working with him.
There is no length that Team Anthony and Wendy will go to on your behalf. Hard working, diligent and (dare I say it) HONEST NYC real estate agents. A very rare winning trifecta in the comical real estate market of this city. I was able to sell my apartment in five days and secure a commercial lease within a few weeks thanks to their integrity and dedicated gumption to offering me the best deal available. I love them for their honesty and commitment to me. I highly recommend them and will use their services a few more times in my lifetime.
Wendy Jones was a pleasure to work with! Despite being the seller's agent, and we as new and inexperienced buyers (with no agent), she was helpful with explaining the entire process and took the time to meet with us. She took our complete lack of real estate knowledge in stride and answered every question we had, helping us make an informed decision. With Wendy's help, we were able to purchase our first home, and we couldn't be happier with the result! Thank you, Wendy!
Wendy Jones was my neighbor at Concord Village for many years. We would run into each other and I would always enjoy and compliment her style of dress. When the time came for me to sell my co-op, my instincts were to list with Wendy. I had the confidence that she would handle the details and relationships with a calm demeanor, good business acumen and a sense of finesse. After all the details were complete, my instincts proved correct. I highly recommend Wendy Jones for your real estate brokerage needs.
I couldn't have had a better experience working with Anthony as we searched for the perfect new home for me. He worked so hard and held my hand every step of the way through this stressful process. I've already recommended him to others and will continue to do so. He knew exactly what I wanted and found the perfect place for me. I couldn't have done this without him and I'm forever grateful!