Search

Sales

Rentals

New Developments

Agents

Neighborhoods

Contact

About

Press
Meet our Agents
Client Testimonials
We walked into the Ideal office afer a stressful apartment hunting experience. Immediately the agents began looking up properties for us to view. By the end of the day, we had found the perfect place. Thank you Ideal Properties Group, and most specifically - Richard!
Mr. Burke placed Myself, My Fiance, and her daughter in the perfect apartment and neighborhood. I was moving from Manhattan, and my Fiance was moving from Massachusetts with her daughter; I had very little knowledge of the Brooklyn neighborhoods and was also suspicious of apartment brokers in general. We met Richard to take a look at the first apartment on the list. after a brief conversation he knew the first place wasn`t fitting for us and knew exactly where we should live. We met Richard the following day and he introduced us to Windsor Terrace, showed us an apartment across the street from a great Elementary school and a block from Prospect park. The apartment is perfect, the owner of the apartment is great, and we are hoping to never leave the neighborhood. Richard is an expert matchmaker and can be credited with giving me and my family a great start to a happy life in Brooklyn!
My roomie and I just rented the most fantastic apartment in the whole of Brooklyn! 150 Clermont rocks!!!!!! Richard, thanks for making this happen.
My experience with Richard Burke and Ideal Properties was excellent. Richard was expedient, efficient and thorough. He showed me everything I wanted to see, answered all of my questions and was genuinely interested in helping me find the right property. The office staff was professional and courteous. I was looking for a very specific type of property which many other Realtors had told me would take "a very long time to find." We found that property within hours of our first outing. Thank you Richard and Ideal Properties.
Rev David Corvini
,
07/15/2008
LEAVE A TESTIMONIAL FOR RICHARD
Richard inherited his passion for real property from his father who was an architect. He has always enjoyed looking at the various types of buildings and the walks of life that make up this great city that fill them. Richard grew up in the lovely Gold Coast of Long Island, but always longed to live in the city. He moved to Manhattan to attend NYU and has called New York his home for over twelve years.
Two generations of Richard`s family grew up in Brooklyn, and it is a great pleasure for him to have finally moved back home to Brooklyn six years ago and raise his daughter, another generation of his family in this enchanting borough.
The city is Richard`s hobby. He has explored it, either by bicycle or by car, and this has helped him learn about the various neighborhoods in which Ideal Properties operates. Richard looks forward to sharing his knowledge with his clients. He is often called upon by friends for a restaurant or bar recommendation and is humorously nicknamed "The Walking Zagat." In addition, He is always in search of a good playground or park to take his little one...
Richard looks forward to helping other people find their home in Brooklyn.
My featured listings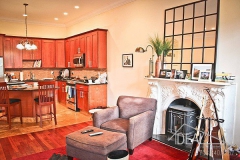 Property ID: 30136864
Beautiful 2BR, 2 Bath in Prime Carroll Gardens!
Rooms: 4 | Bedrooms: 2 | Bathrooms: 2
Price: $5,500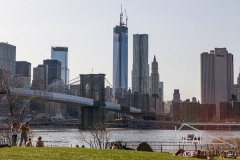 Property ID: 60135221
Fantastic 2 BR Condo in Prime Williamsburg!
Rooms: 5 | Bedrooms: 2 | Bathrooms: 1
Price: $5,000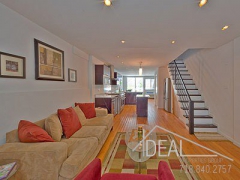 Property ID: 30125471
Incredible Triplex Townhouse in Park Slope!
Rooms: 6 | Bedrooms: 3 | Bathrooms: 2
Price: $7,400