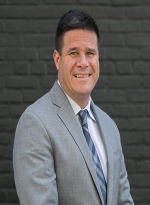 As a third generation Brooklynite, Joseph Forzano loves and understands all that Brooklyn has to offer.
Joseph is intimately knowledgeable about all things Brooklyn. Whether you're looking for a great place to live in or an amazing space to establish your business, working with Joseph you will be provided with the knowledge you need for your best educated and informed decision, and possibly, the most rewarding brokerage experience of your life.
Joseph has been in the real estate business since 2003. He has extensive experience and knowledge in the residential and commercial real estate market in Brooklyn. As a property owner, Joseph directly manages a number of his own properties here in Downtown Brooklyn. He has both the expertise and the eye to qualify you for your next real estate space.
Joseph`s most favorable attributes are his honesty, compassion and understanding. He is extremely motivated, dedicated and passionate about finding you the perfect space to fulfill your needs and real estate goals.
Give Joseph a call today! He will go above and beyond to make the deal happen and make your dreams come true.
Joseph in the News:
10/21/2010 | Source: "Brownstoner"
Rental of the Day: 585 6th Avenue
"This one-bedroom rental is located at 585 6th Avenue, which launched this summer as a new 27-unit residential building. The interior looks quite nice, but what caught our eye was the price tag..."