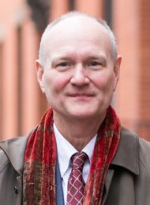 David Troutman has an interest in architecture and historical preservation not just of individual buildings themselves, but also in community and the public at large.

David believes that providing prompt, customer based service is the key to helping any customer become quickly comfortable with their new environs and surrounds. David pledges to work hard for you by responding to your phone calls and questions regarding the neighborhood you are looking at in a manner which will provide you with a full breath of the information you need, to ultimately make the best informed decision for you.

A graduate of architecture and museum studies from the University of Tennessee, David is an urban planner by profession. In previous work with the renowned museum design company Ralph Appelbaum Associates, David was involved with the fabrication of scaled architectural models for presentation to domestic and international clients. He also worked with Beyer Blinder Belle, an important NYC planning and historic preservation firm, contributing directly to development projects in the now famous DUMBO area of Brooklyn.

Some of his projects to date have served as a model for how other neighborhoods in Brooklyn can work to develop greater business opportunities to support their respective communities, both from the perspectives of business enterprise and functional living.

Part of David`s attraction to the growing and vibrant borough of Brooklyn is Brooklyn itself. Everything is here from BAM to the Park Slope Food Coop to the Brooklyn Botanical Gardens.

Mr. Troutman eagerly looks for to hearing from you for your next related real estate search. Give him a call today and let his services go to work for you!